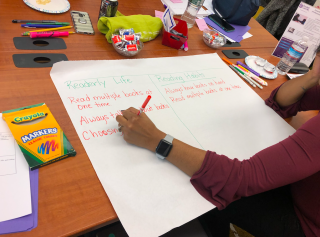 Purchase the PocketConnie Bundle
Improve your conferring practice with high quality web tools and practical professional development. As teachers, we know how frustrating it is to spend money on an amazing tool or PD, that you aren't able to integrate it into your day-to-day teaching. That's why we bundle our PD and web tools together. We make sure you have the support and guidance to bring our web tools into your classroom!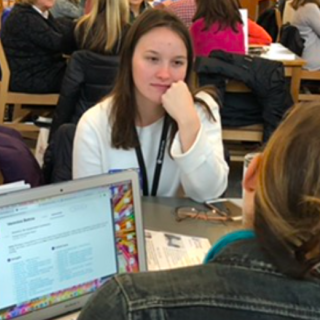 The PocketConnie Bundle Includes:
Come learn with us!
Are you teacher looking to improve your conferring practice and structures for independent reading? Are you looking to build your repertoire of high-quality effective conferences?  PocketConnie PD will set you up with the structures and routines that engage students in powerful independent reading and set you up to confer.  Pocket Connie's Web Tools will elevate your practice quickly, giving you access to a library of conference scripts that will strengthen your conferring skills while providing your students with targeted, individualized instruction.